Now that my pal, Jennie and I have a booth at a local antique mall, we now have to "work" the mall which means we have to donate 4 hours per month walking the mall (helping out, helping customers, etc.) If we don't want to walk the mall, we can pay a monthly fee and skip it. If we do it together, we each only have to walk 2 hours. The first time we did this was on a Saturday afternoon and we didn't walk the mall, we ran. We were so busy that the time just flew by. This month, we walked on a Friday morning. There were very few shoppers so all we could do was just walk...and walk...and walk....for 2 hours. There is an upside to that though. We shopped. We walked around every single booth and looked at every single thing. We spied a couple of things we wanted and as soon as our 2 hours were up, we bought them! I actually found 3 things I really wanted. I'll show you the first one today and the other 2 later in the week.
I picked up this large tool box. I like that it's white.
It's almost as long as my coffee table.
It has these handy little pockets for holding tools. It would be a great place
to keep remote controls...if we had a tv in this room. This is in our main living area
downstairs and we don't have tv in this room...by choice.
We keep the tv upstairs in the tv room.
I'm sure I'll find something else to put in those pockets.
Any suggestions?
It holds magazines perfectly.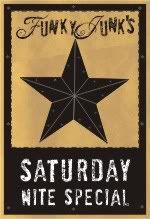 Toolbox special